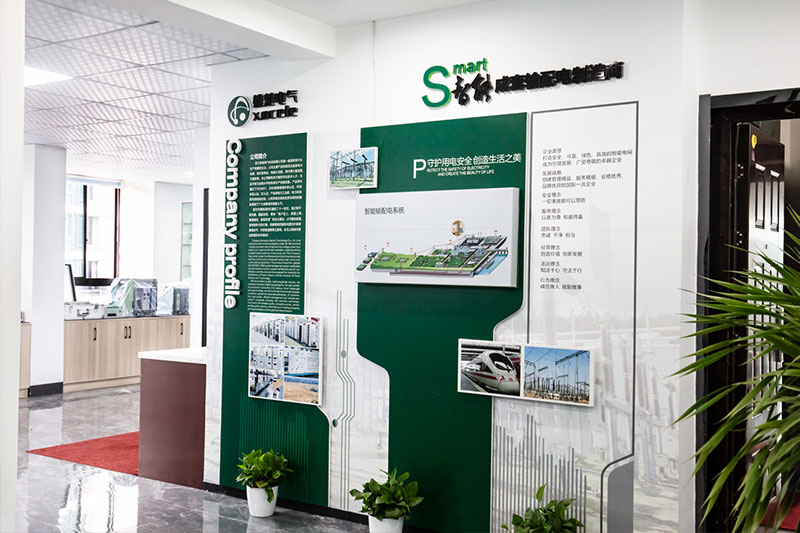 Professional and Technical


Personnel
The Company has a wide range of professional and technical personnel, and has continuously introduced various high-level production testing equipment. The products have first passed the ISO 9001: 2000 quality management system certification, environmental protection system certification and 3C certification, and the products have passed the inspection by the Ministry of Power Industry and the Institute of Power Science and Technology.
With its excellent quality and considerate service, the company has been highly recognized by the vast number of consumers.
In order to truly realize the purpose of "serving the user, being responsible for the user and satisfying the users", the following commitments are made to the users for the product quality and service:
1. Our company guarantees that the production links will be strictly implemented in accordance with ISO9001 quality assurance system. No matter in the process of product design, production and manufacturing, product inspection, we will closely contact the users and the owner, feedback relevant information, and welcome users and owners to visit our company at any time.
2. For the equipment and products supporting key projects, the delivery shall be guaranteed according to the contract requirements. If technical services are required, technical service personnel will be sent to participate in unpacking acceptance and guide installation and commissioning until the equipment is in normal operation.
3. To ensure that the users are provided with excellent pre-sales, sales and after-sales services, before sales, the user is fully introduced to the performance and use methods of the products, and provide relevant information. It is obliged to invite the demander to participate in the technical design review of the supplier when necessary.
4. Provide the buyer with business training on equipment installation, commissioning, use and maintenance technology according to the user's needs. To track and access key users' quality, improve product performance and improve product quality according to the needs of users.
5. The equipment (product) is in the warranty period for 12 months. We are responsible for the quality problems during the warranty period, and implement "Three Guarantees" (repair, replacement and return).
6. Products beyond the "Three Guarantees" period shall ensure that maintenance accessories are provided and maintenance service work shall be done according to the needs of users. For the products accessories and vulnerable parts, the factory price is preferential.
7. After receiving the quality problem information reflected by the user, reply or send service personnel within 2 hours to arrive at the site as soon as possible to ensure that the user is not satisfied and the service will not stop.
Facing the 21st century full of challenges and opportunities, we will continue to improve and surpass ourselves, uphold the corporate philosophy of "customer first, high quality, efficient management and sincere reputation", cooperate sincerely with domestic and foreign merchants with reliable quality, competitive price, perfect and thoughtful service, share the joy of creating prosperity, and forge ahead to a more glorious future forever!